Compliance 64x Alpha 2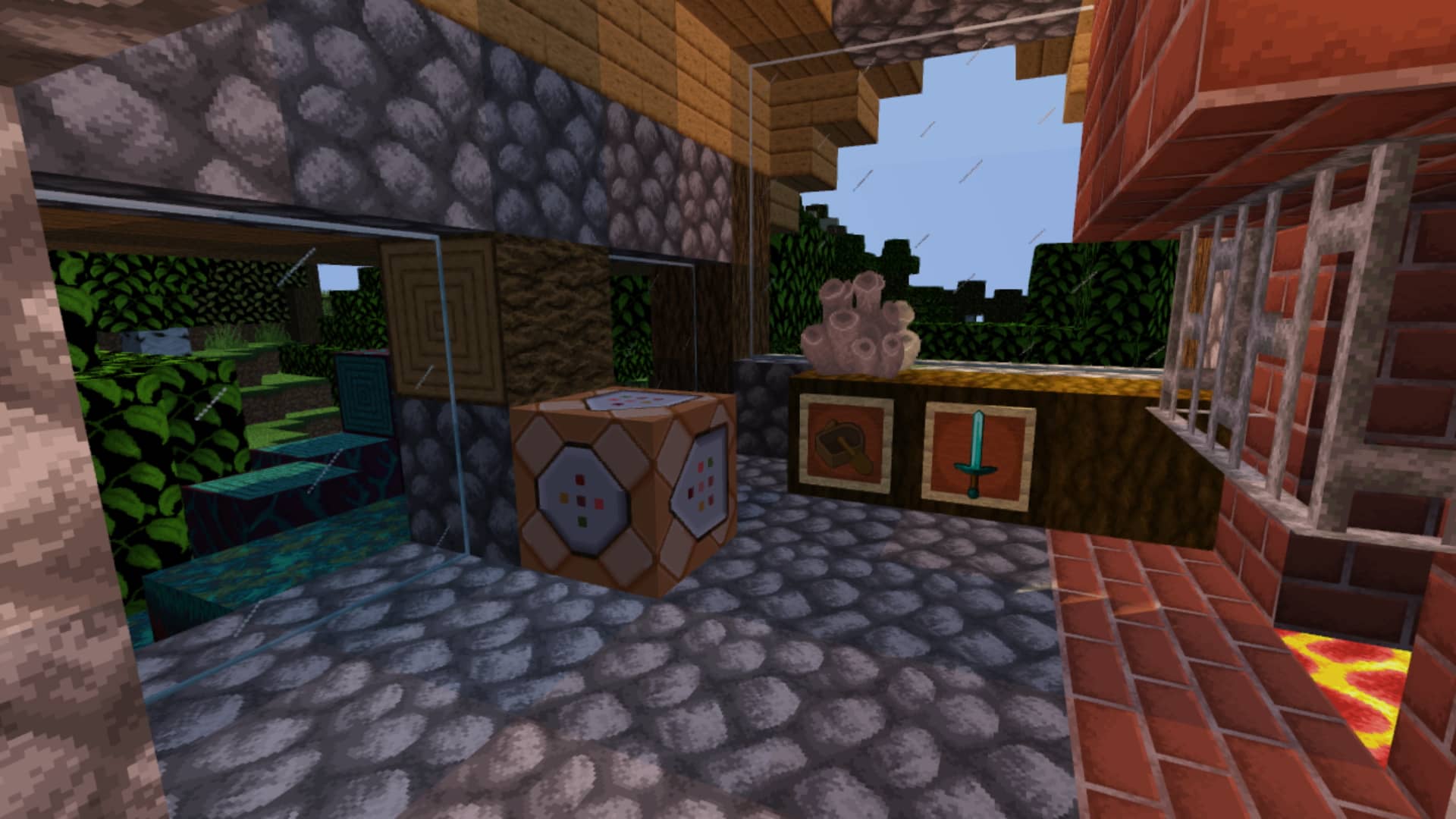 Hello! New update also says new content! In this update, an avalanche of textures has been added, ranging from the Overworld to the Nether.

DISCLAIMER: As indicated by the Alpha tag, this version very work-in-progress, and as such contains a lot of placeholder textures. It is not the final look of the pack; many textures will have to be edited to match the general stylistic direction of the pack.

Stay tuned for future updates!
---
Downloads
Java - 1.16.5 (CurseForge)
Bedrock - 1.16.200 (GitHub)
---
Changelog
Alpha 2
Added:
Blocks:
Tube Coral
Dead Tube Coral
Magma
Jungle Log
Sculk Sensor Side
Crimson Nylium Top
Warped Nylium Top
Crimson Stem
Warped Stem
Bubble Coral
Dead Bubble Coral
Sculk Sensor Tendril
Bubble Coral (FHLX)
Fire Coal (FHLX)
Horn Coral (FHLX)
Big Dripleaf (EachMenderKhai)
Bripstone (EachMenderKhai)
Amethys Bug (EachMenderKhai)
Items:
Changed:
Blocks:
Command Block (Po3stell3d)
Items:
Netherite Sword
Diamond Sword (FabriXd)
Iron Sword (FabriXd)
Gold Sword (FabriXd)
Boats
Mob Effect:
---